Pool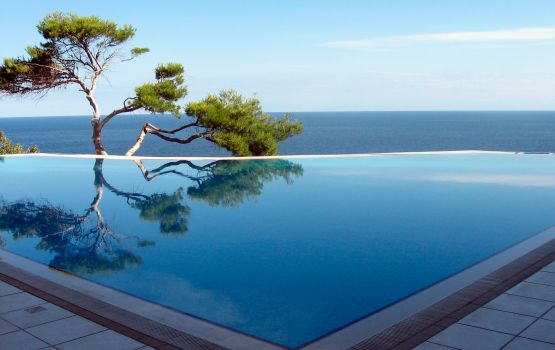 Swimming in your own pool is not only a great pleasure, but a perfect workout. Building your own swimming pool is now more affordable, faster and more popular than ever before. Furthermore, pools can now be built to individual unique designs to meet all of customers' expectations and preferences.
During the initial phase of the project, the site for the future pool should be studied. The climatic peculiarities of the area and soil quality are the two important criteria to reckon with when building a pool. Customers can prefer either an open-air pool or an indoor pool. Before commissioning the design of the pool, a customer should decide what sort of pool they want — how they will be using it, what size and shape it should have, and what finishing materials should be used. Ladders and springboards can be installed during the construction phase, along with additional systems, including water and air massage, counter-current systems, or a fountain. Underwater lighting systems that create beautiful visual effects are just as popular, and musical systems are another widespread option.
An important pool construction phase is water conditioning, which includes water heating, recirculation, filtration and disinfection systems. Pool water must not only have an aesthetic and beautiful look, but also be safe for swimmers. Customers are advised to pay special attention to the quality of water not only during construction, but also throughout the entire period of operation.